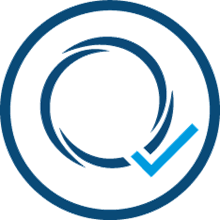 Aviation QUALITY Management System
QualityNet™
What is QualityNet™
QualityNet™ is a comprehensive aviation quality management system and this compliance software and is one part of Vistair's safety and quality management suite.
QualityNet™ enables Quality Managers to manage audit schedules, checklists and non-compliances through an intuitive interface. This allows compliance to be transparently demonstrated to regulatory bodies.
In combination with Vistair Intelligence, QualityNet™ data can be visualised using powerful and interactive dashboards. With its easy drag-and-drop functionality, Vistair Intelligence allows for easy management reporting and data graphics, giving every level of the organisation relevant and up-to-date information.
How it works
Audit managers perform audit execution via tablet devices or web

Workflow management allocates specific audits to individuals or teams of auditors

QualityNet™ provides full audit planning and scheduling system for audit allocation and audit team management

Delivers audit status visibility across the organisation

Integrate your regulations into the system for rapid management and creation of check lists

Use across your whole operation: Flight operations, ground handling, MRO and security

Vistair Intelligence provides dashboard and management reporting integration