Solutions for Defence
Advanced Streamlined Solutions for World-Class Productivity, Efficiency and Safety across your Defence Operations
Vistair is a trusted partner to the UK Ministry of Defence and the Australian Defence Force, two of the most progressive Defence Operations in the world.
DocuNet for Defence
Transforming and simplifying the Defence sector technology ecosystem with a single digital platform for streamlined and unified content management.
Download the Product Brochure
DocuNet is a sophisticated aviation Document Management solution to digitise, simplify and structure data in a single distribution platform for the organisation-wide management of all air, engineering and ground operations documentation.
DocuNet drives digital transformation, maximising both efficiency and productivity for Defence organisations.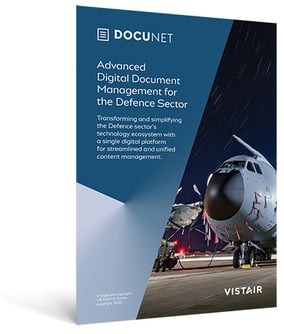 Challenges Impacting the Industry
Defence is entering a new era. Long-term trends, accelerated by growing conventional and new threats, have created a watershed moment.
Change is necessary to maintain strategic advantage. You need to be ahead of the curve. Our digital technologies, which adapt with the fast pace of change, will make sure that you are always ready and equipped to conduct informed data-driven decision-making.
The Benefits of using our Technology
Maximise combat readiness
Always on, consistent, safe and secure access to mission critical systems – on land, sea, air and in hostile environments.
Reduced cost of sustainment
Proven technology that frees up scarce resources, enables informed data driven decision making and operational efficiencies.
Improved productivity
Intelligent digital transformation across the organisation for greater system security, reliability and integrity.
Vistair works in partnership with many of the world's leading organisations in defence and industry to deliver:
True Partnership
Collaborating with your key stakeholders to deliver industry thought leadership, drive ongoing innovation, and support your strategic ambitions.
Service Excellence
Trusted reputation for a prompt, professional and proactive approach, underpinned by military-grade infrastructure ensuring reliability, integrity and security of your data.
Data and Technical Expertise
Deep technical expertise in managing complex datasets to simplify operations, enhance user experience and provide powerful operational insight within an aviation and defence context.
ASIMS
Air Safety Information management system enabling the UK Defence Air Environment's Aviation Safety Culture.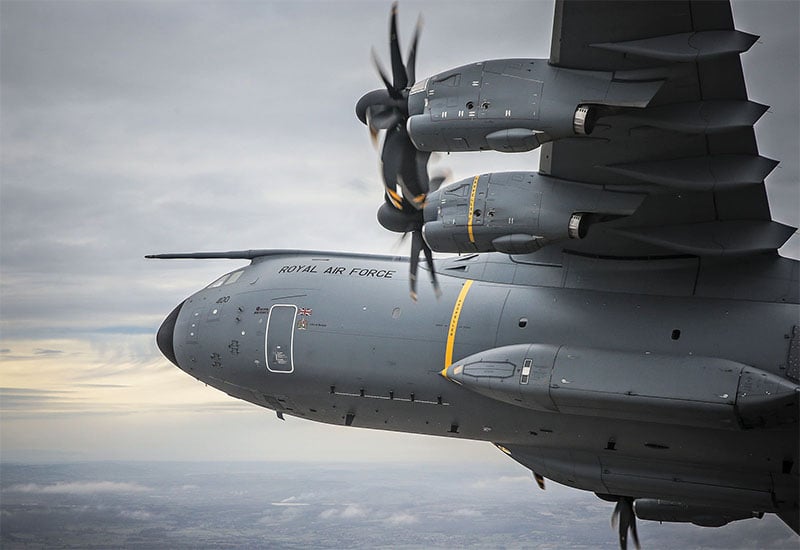 Our technology leads the way in the digital transformation of aviation safety, operational efficiency, compliance, and data analytics. Removing complexity, reducing cost and empowering teams to make data-informed decisions.
The most complete and trusted Aviation Document Management System
Integrated and Configurable Safety, Risk and Assurance Platform
Data-driven, Actionable Insights to Transform Operations
Working together to drive ever higher levels of

Safety, Efficiency and Compliance
Images: Copyright - UK MOD © Crown copyright 2020