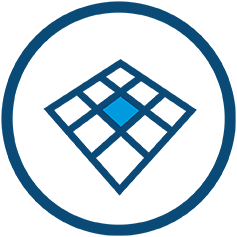 Aviation Safety Management System
SafetyNet®
What is SafetyNet®
The aviation safety management reporting system and investigation solution that drives real change in the management and investigation of aviation safety related occurrences. SafetyNet® is currently deployed by Delta Air Lines and also counts the British Army, Royal Navy and Royal Air Force among its global user base. This is one part of Vistair's safety and quality management suite.
This Aviation Safety Management System has confidentiality, transparency and feedback at its core foundations for building a Just Culture.
In combination with Vistair Intelligence, SafetyNet® data can be visualised using powerful and interactive dashboards. With its easy drag-and-drop functionality, Vistair Intelligence allows for easy management reporting and data graphics, giving every level of the organisation relevant and up-to-date information and SPIs.


How it works
Immediate direct access for submission of safety reports via web and mobile device

Consistent format reporting creates a common classification and dataset for clear investigation and analysis

Automatically collates and manages reports for individuals or teams of investigators

Confidentiality for all reporters, and reporters can track the progress of their incident

SafetyNet® provides full visibility of all reports and incidents at various stages of progress

Full recommendations workflow process

Extensive investigation capability

Vistair Intelligence provides dashboard and management reporting integration