Event Overview
In November this year, Vistair will once again host our our DocuNet Knowledge Day.
This events aims to provide an increased focus upon the specific product–service our clients are using, with the aim of ensuring that our clients know how to get the best out of it.
The intention as in 2018, is to bring our clients together in an intimate event so that there is an opportunity to meet others in the industry navigating the same document management issues.
Last year, we hosted 3 separate events for our DocuNet, SafetyNet and QualityNet clients. However, this year, our Safety and Quality focused days commence in early 2020 (details to be confirmed).
A New Location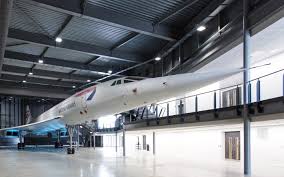 This year, our DocuNet Knowledge Day will be hosted at Aerospace Bristol.
Situated on the historic Filton airfield, our guests will have the opportunity to visit Concorde Alpha Foxtrot, which was built – like all the British Concorde – at Filton, and on Suspension Bridge in 2003.was the last Concorde to fly when it made a memorable final journey over Clifton.
Limited Places
Places will be limited to a maximum of 30 attendees, as the intention is to ensure that our guests obtain the maximum amount of benefit from the day.
Event Format
The day will be hosted in the Aerospace Bristol with a welcome dinner held the evening before.
A room will also be reserved for you at the hotel and transport arranged to/from the event. Further details will be forwarded once a place has been confirmed.
See what our clients thought of last years Knowledge Days:
An outline agenda and timings can be accessed HERE
Please register your interest to attend an event by completing details on the next page. CLICK HERE TO REGISTER