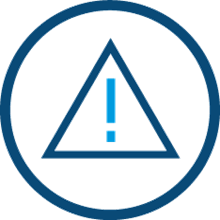 Aviation Risk Management Solution
RiskNet™
WHAT IS RISKNET™
An advanced, change and aviation risk management solution that provides hazard identification and investigation. It integrates with SafetyNet® and QualityNet™ to provide a complete safety and compliance management solution.
RiskNet™ identifies hazards, quantifies risk, and records and manages mitigating actions on a full review cycle. It provides a full audit trail of risks and supports change management.
In combination with Vistair Intelligence, RiskNet™ data can be visualised using powerful and interactive dashboards. With its easy drag-and-drop functionality, Vistair Intelligence allows for easy management reporting and data graphics, giving every level of the organisation relevant and up-to-date information.
How it works
A clean, elegant workflow. Risk scores are clearly visible and recorded in one place.

Ability to manage risk at all levels across an organisation

High volume and flexible risk assessments, ranging from major to minor business and operational change

RiskNet™ has a built-in project management functionality to implement cross-departmental change

Confidential risk assessments and effective feedback process

Vistair Intelligence provides dashboard and management reporting integration